Back to School: Lunchbox Ideas
The time has come around again for the kids to go back to school and along with organising uniforms, new stationary and homework, you also need to sort out their lunchboxes. Thankfully this is one thing that The Food Warehouse can help you out on.
It can be hard to balance putting together their lunch and making it healthy, but it can be done! Below we have listed some great recommendations for what to include, especially some products that will be tasty and appealing to kids.
"Great lunchbox ideas from The Food Warehouse!"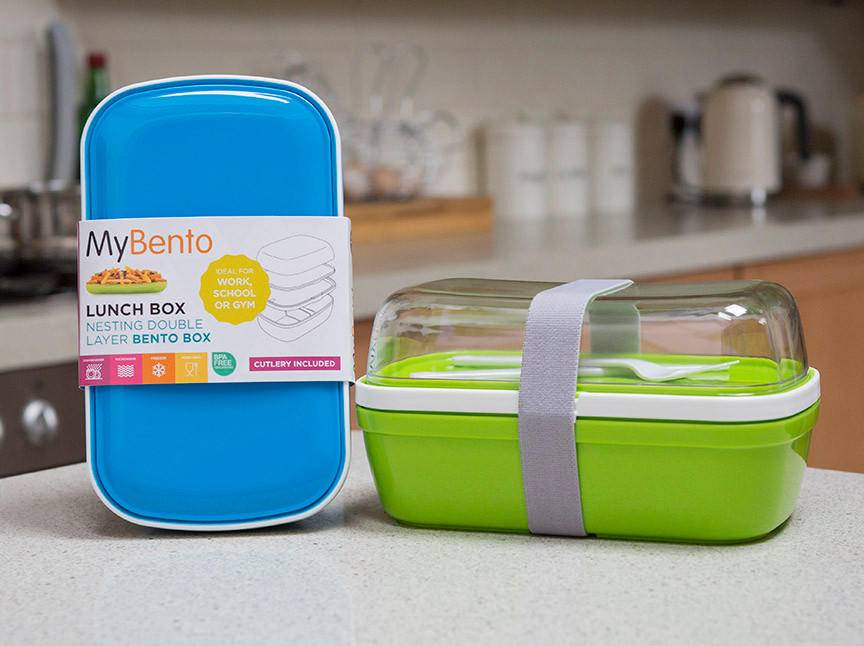 Healthy Lunch Ideas from The Food Warehouse
Snack
Best choose something healthy and filling for your little one to eat for their snack such as fruit, carrot sticks, or even some raisins. Also ideal would be a breakfast bar, or healthy snack bar that is enough to fill them before lunchtime. If you want to give them a little treat, you can always pack them a Paterson's Shortbread to make sure they aren't going hungry before their lunch break.
Lunch
A sandwich with healthy ingredients is the traditional option and always hits the spot. Make sure to change up the filling for variety and keep the spreads, such as mayonnaise and butter, low-fat. Alternatively, you can use the same ingredients but include them in a pitta bread, or even include with pasta to make a healthy pasta salad with a dressing of your choosing. Even better, add chicken to our Cous Cous with Vegetables to ensure they are properly filled and energised for the afternoon.
Dessert
It's always difficult to find a healthy dessert not packed with sugar, that they will not only enjoy but that will also fill them up too. Preferably you can include a yoghurt that includes fruit, that will be tasty and healthy at the same time. But if you want to treat them you can always include a swiss roll or cake bar, but combine it with a bag of grapes to make sure they are getting their fruit. A great way to ensure you always have fruit in is to get a bag of Frozen Fruit, that you can defrost the night before and include in their lunchbox.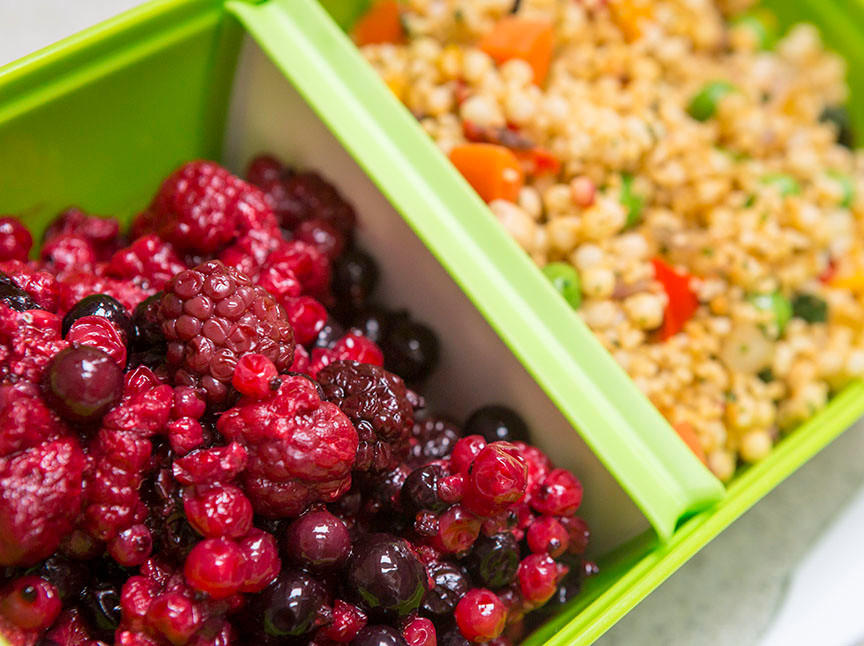 The Perfect Lunchbox
Of course once you have the perfect lunch arranged you need the perfect lunchbox to pack it in. You can't get better than the MyBento Double Layer Bento Box, that is perfect to hold your child's snack, Lunch and Dessert in one great container.