Family Theme Night - Halloween
The spookiest night of the year is just around the corner, so it's time to get prepared. That means costumes, decorations and most importantly, food! Whether you want to celebrate with younger children by having a family theme night prior to trick or treating, or you want to throw your very own Halloween party, we have a few great ideas to get you started.
Below we have listed a few devilishly delicious treat ideas that will ensure that your Halloween theme night is as scary as possible. So break out the decorations, start crafting that costume, and get ready to gorge on some ghoulish delights.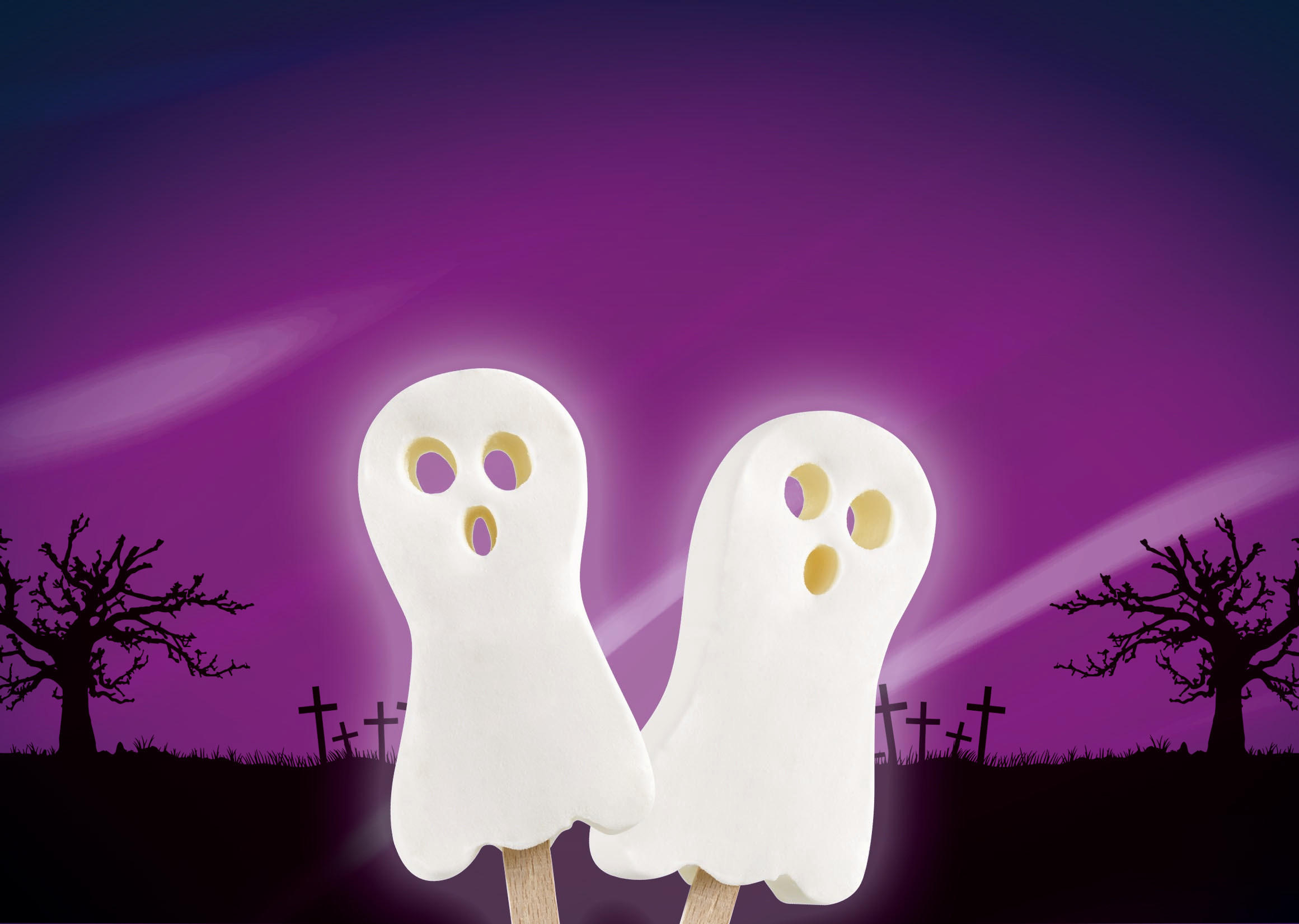 Monster Burgers
Trick-or-treat? Make these menacing Monster Burgers to serve up at your ghoulishly good Halloween party that guests big and small are sure to love.
You'll need...
Iceland 6 100% British Beef Quarter Pounders - £2
Iceland 12 White Burger Buns - £1
Iceland British 12 Mature Cheddar Cheese Slices - £1.50
The Butcher's Market Smoked Streaky Bacon 14 Rashers (Average) 300g - £1.75
Farmer's Market Cherry Tomatoes 390g - £1
Heliopolis Hojiblanca Pitted Green Olives 685g - £1.30
Cocktail sticks
Instructions
Stack an Iceland 100% British Beef Quarter Pounder with a rasher of cooked The Butcher's Market Smoked Streaky Bacon so that it sticks out like a tongue
Carefully cut the edge of an Iceland British Mature Cheddar Cheese Slice and layer over the bacon to look like teeth, and place inside an Iceland White Burger Bun
Poke two cocktail sticks through the bun, adding a Farmer's Market Cherry Tomato and a Heliopolis Hojiblanca Pitted Green Olive to each stick, making them look like eerie eyes
Serve with Iceland Sweet Potato Fries for a petrifying party piece
Poltergeist Punch
To get the scariest looking punch you can, you will need cordial that will come out as a deep red, like blackcurrant, mixed berries or cherry. To get it even redder, you can always add some Grenadine afterwards. Add to that some lemon, lime, orange peel and even cinnamon sticks to give it a kick, and you've got some Poltergeist Punch.
Bone Sandwiches
Use white bread and cut out bone shapes using scissors. Then, go crazy with some frightful fillings! How about ham and lettuce, cheese and pickle or even jam to make it look as creepy as possible. Just remember to cut out plenty of bones!
Brain Dip
Hollow out a cauliflower floret using a sharp knife, making a big enough crevice to fit as much dip as possible. Then, choose your dip! Whether it's a gruesome looking guacamole or scary salsa, make sure you buy, or make enough to go around the whole family.
Ghoulish Green Spaghetti
Boil spaghetti as normal, but combine peas, spinach, basil, pesto, parmesan and single cream in a bowl and blend into a sauce. Then, drain the water off the spaghetti and add the green sauce, and the sauce colouring should stick to the pasta. Leaving you with some very gruesome looking spaghetti!
Graveyard Cake
Either make a chocolate cake using traditional ingredients, or buy one pre-made if you feel like cheating! Melt chocolate in a bowl using the microwave or hob, and paint the molten chocolate over your favourite biscuits to use as gravestones. After leaving to dry, you can use white icing to write on RIP on your gravestones to make it look like a real graveyard. Then, simply arrange them over the cake.
Limited Edition Ghost I-scream Lollies 4 Pack
Give your party guests something to scream about with these Vanilla Flavoured Ghost Lollies, only £1 from The Food Warehouse.
For all your fresh ingredients you will need for Halloween, head to your nearest The Food Warehouse today!