Healthy Options
Whether it is your career, your fitness or your diet, January is a perfect opportunity to make a change. Particularly when it comes to changing your eating habits, it can be very difficult at first to make the transition from eating what you want, to restricting yourself by cutting out certain foods.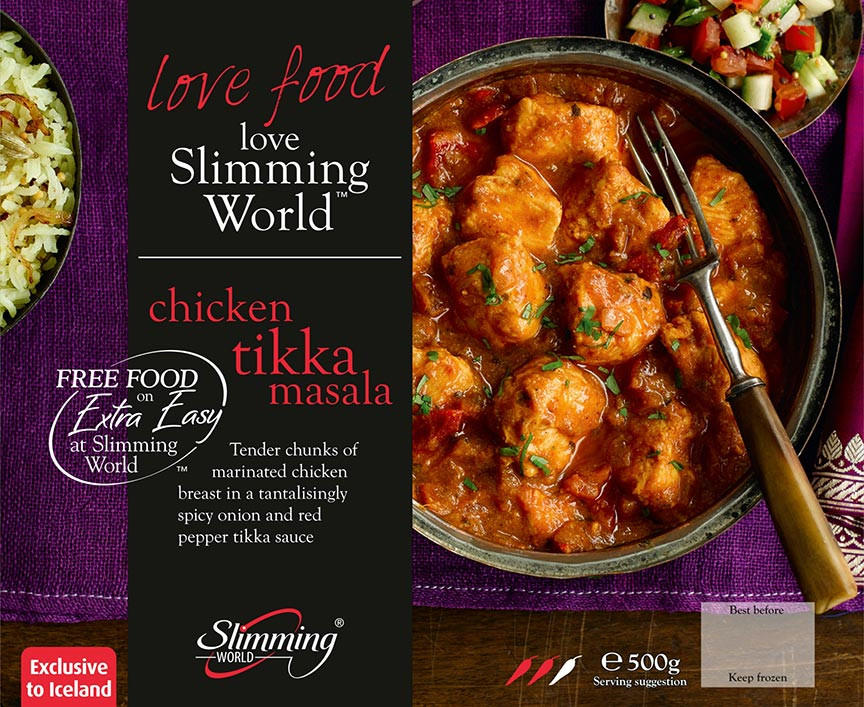 One group that understand this difficulty is Slimming World, who have produced a range of tasty meals, exclusive to Iceland and The Food Warehouse, that adhere to their idea of counting how many 'syns' are in particular meals. By adhering to this system, participants often find that they don't necessarily need to restrict themselves, but instead, optimise their eating habits by consuming less fat and more protein.
Below we have listed some of the great range of meals that Slimming World have produced exclusively for Iceland, that might inspire you to eat healthier and happier in 2017.
Delicious Meals, Low in Fat
The great thing about the Slimming World range at Iceland is that you can still have the delicious meals that you enjoy, but without the high quantities of fat. Every dish is designed to be paired with your favourite vegetables, so you get a balanced diet whilst still enjoying flavoursome meals.
Whether your favourite meal is a Thai curry, a Chinese stir fry, or an Italian pasta dish, our wide range of tasty meals allows you to still eat normally, without giving up everything and going on a crash diet.
Guilt-Free Eating
If you are a fan of an Indian takeaway, why not try the Chicken Tikka Masala, Chicken Jalfrezi or Vegetable Biryani, all of which can be frozen and prepared quickly and easily for a filling dinner. Try pairing these with fragrant basmati rice and a medley of green beans, cucumber, carrot and cabbage.
Why not try the succulent delights of a Thai Green Chicken Curry, a Chicken Chow Mein or even Sweet and Sour Chicken? Or for something a little different, try some delicious Singapore Noodles, Aromatic Chicken Noodles or Chicken in Black Bean sauce.
You might even prefer European-style dishes at dinnertime, and of course you're in luck! Slimming World have got some low-fat meals such as Chicken & Chorizo-Style Sausage Paella, Meatballs and Pasta with a Spicy Tomato Sauce and Beef in Red Onion Gravy with Veg Crush.
For information on your nearest The Food Warehouse, check out Our Stores, and if you would like to get in touch, feel free to head over to our Contact Us page.