Pumpkin Punch Bowl
If Halloween party preparations are next on your to-do list, never fear. We've a few tricks and treats up our sleeve that are certain to leave guests well and truly spooked, starting with our wickedly delicious pumpkin punch.
This party-perfect centrepiece is easy to throw together and (spell)bound to impress.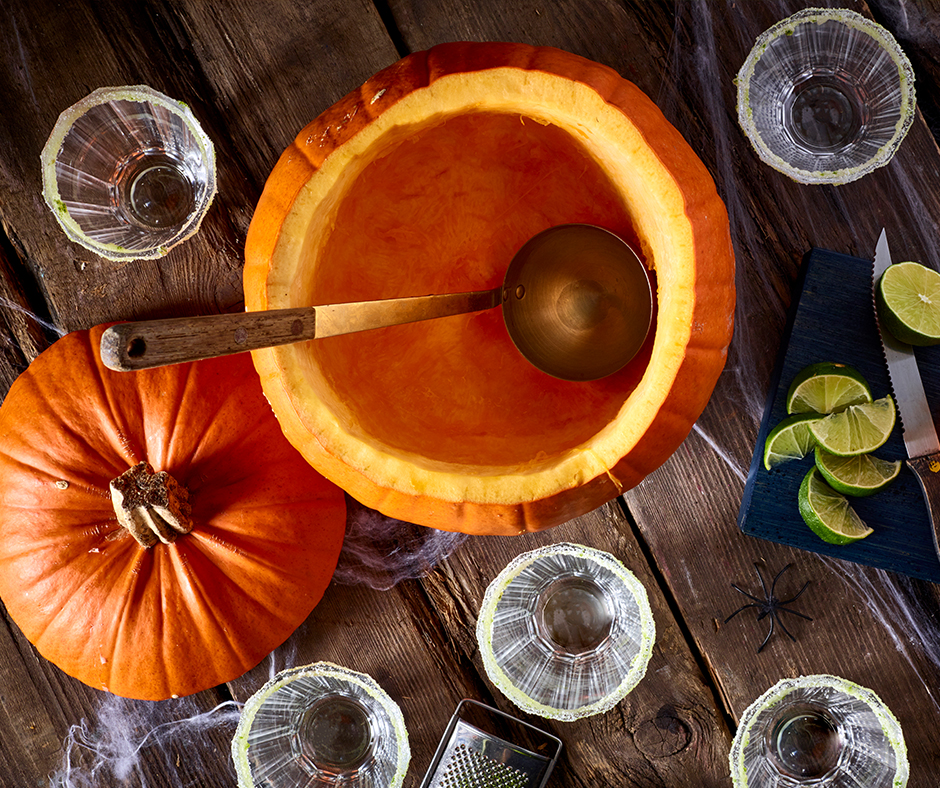 Set the Mood
If you're feeling crafty, this recipe is at its best when brewed within a hollowed pumpkin.
Top tip: when choosing a pumpkin from your nearest food SCAREHOUSE, pick one that is circular/oval shaped as these are the easiest to carve.
How to Hollow Your Pumpkin
Before carving, take a pen and neatly mark a circular line around the top of the pumpkin. Then, carefully use a serrated knife to remove the top (using the circular line as a guide).
Next, take a large spoon and scoop out the seeds and innards of the pumpkin until smooth. Gently pat with a paper towel to finish.
Choose your Poison…
Hollowed pumpkin at the ready, all that's left is to add your Halloween punch. Luckily, the food SCAREHOUSE has all the ingredients you need to rustle up a chilling concoction.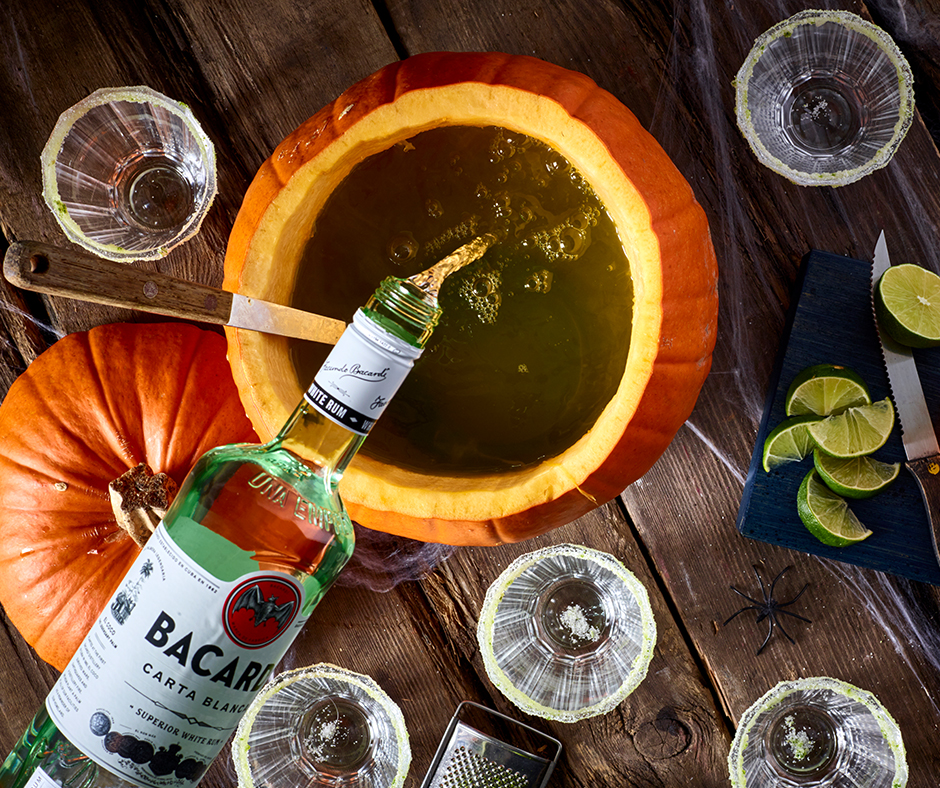 How to Make the Perfect Halloween Punch
Ingredients
1 - 2 litre 7UP
1 cup of white rum
1 cup of apple juice
1 lime
Green food colouring (to make more vibrant if desired, not sold at FW)

Method
Add the 7UP, white rum and apple juice to your hollowed pumpkin and stir.
Next, cut the lime into two halves and slice. Add one half of the sliced lime to the pumpkin bowl and use the other half (neatly sliced) to garnish.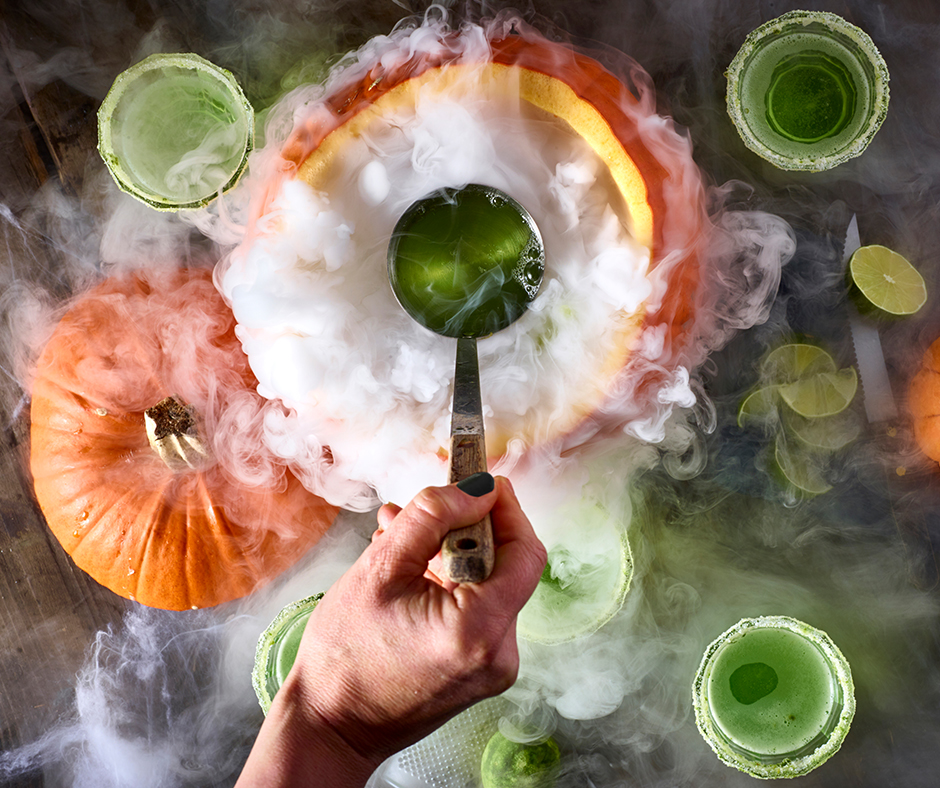 Optional: before serving, add green food colouring to your punch bowl for a gruesome Halloween effect.
Likewise, if you're really in the Halloween spirit, add dry ice to your pumpkin bowl for a spine-tingling finishing touch.
We hope you have a magical and mischievous time celebrating Halloween.